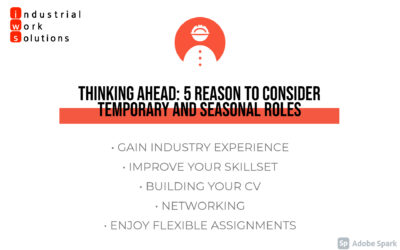 We all have dreams and aspirations. As you look for your next job, consider applying for temporary and seasonal roles. It could be the next step to kickstarting your career.
This blog will explore five reasons to consider temporary and seasonal roles. So… Do your future self a favour and think ahead with IWS.
read more
Subscribe to our Newsletter
COPYRIGHT © 2021 INDUSTRIAL WORK SOLUTIONS – ALL RIGHTS RESERVED.